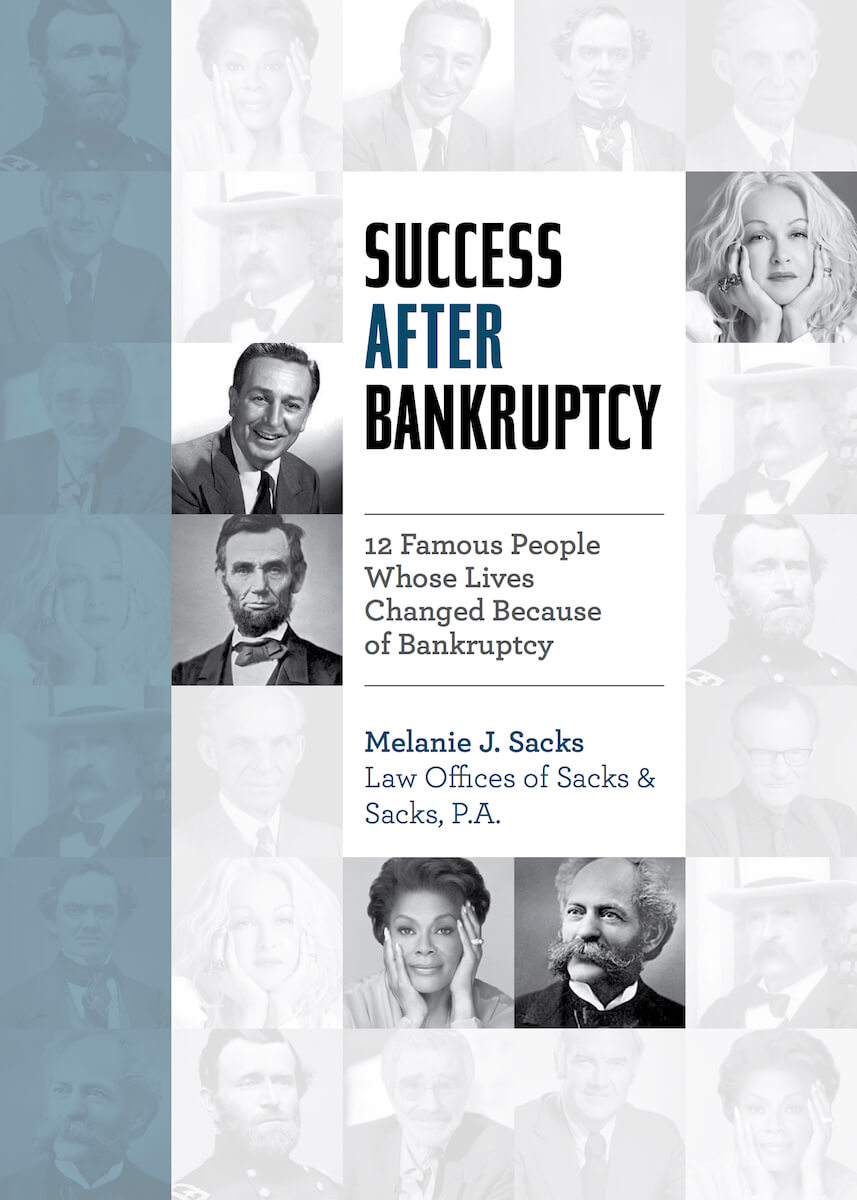 Success After Bankruptcy:
12 Famous People Whose Lives Changed Because of Bankruptcy
Most people see bankruptcy as an admission of financial failure. By declaring bankruptcy, they figure they are hitting rock bottom. But is that really true?
If you take a look around at all the people who have experienced bankruptcy, you will discover something rather remarkable: Bankruptcy is actually an opportunity to repair your financial wounds and move forward by starting a new chapter in your life. It isn't the admission of failure: Bankruptcy is the declaration that you will not be trapped by anxiety and financial stress.
This book takes a look at case studies from famous figures who have declared bankruptcy, and what we can learn from them.
Get this eBook for free!
Fill out the form below to access your instant download.