Contact Automotive Fresh Start Center
Telephone 800-848-5830
Email hello@automotivefsc.com
Website www.automotivefreshstartcenter.com
FOR IMMEDIATE RELEASE
April 6, 2017
DAVID ROBERTS ANNOUNCES NEW BANKRUPTCY PUBLICATION
AFSC helps Attorneys and Clients channel the auto financing world while in a Bankruptcy filing
Jacksonville ,FL  April 6, 2017– Automotive Fresh Start Center's President & COO, David Roberts, announced the release of his new book "Car Loans & Bankruptcy-Everything you need to know about buying a car during & after Bankruptcy" during a Company review on April 3rd.
"We are thrilled to be able to offer another avenue of education and resourcing for our Attorney network and their clients", said Roberts.
David Roberts started Automotive Fresh Start Center after a lengthy career in the auto industry in all aspects from finance to general manager. From this experience, he realized the customers who needed vehicles the most were unable to obtain them. Customers who had declared or filed bankruptcy were not being given a true "fresh start." Instead, they had few options and received bad rates and poor terms while they worked through a stressful and vulnerable time in their lives.
In an effort to help those in bankruptcy, David started developing a program that would not only put them in automobiles, but would also help them rebuild their credit. David worked with a team of attorneys, auto lenders, and professional finance advisors to develop a success-driven program that allowed customers to secure terms at decent rates, begin improving their credit scores, and paving the road to financial freedom.
In 2011, he opened the Automotive Fresh Start Center where he is proud to offer a true "fresh start" to people in the middle of bankruptcy, or who have had their bankruptcies confirmed or discharged.
Today, Automotive Fresh Start Center continues to grow. It has expanded its attorney network to seven states and continues to help bankruptcy customers find the automobiles they deserve.
If you would like more information about this topic, please contact Michael Weathers at 904-899-1957 or email at mweathers@automotivefsc.com.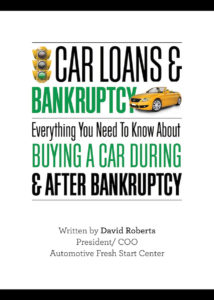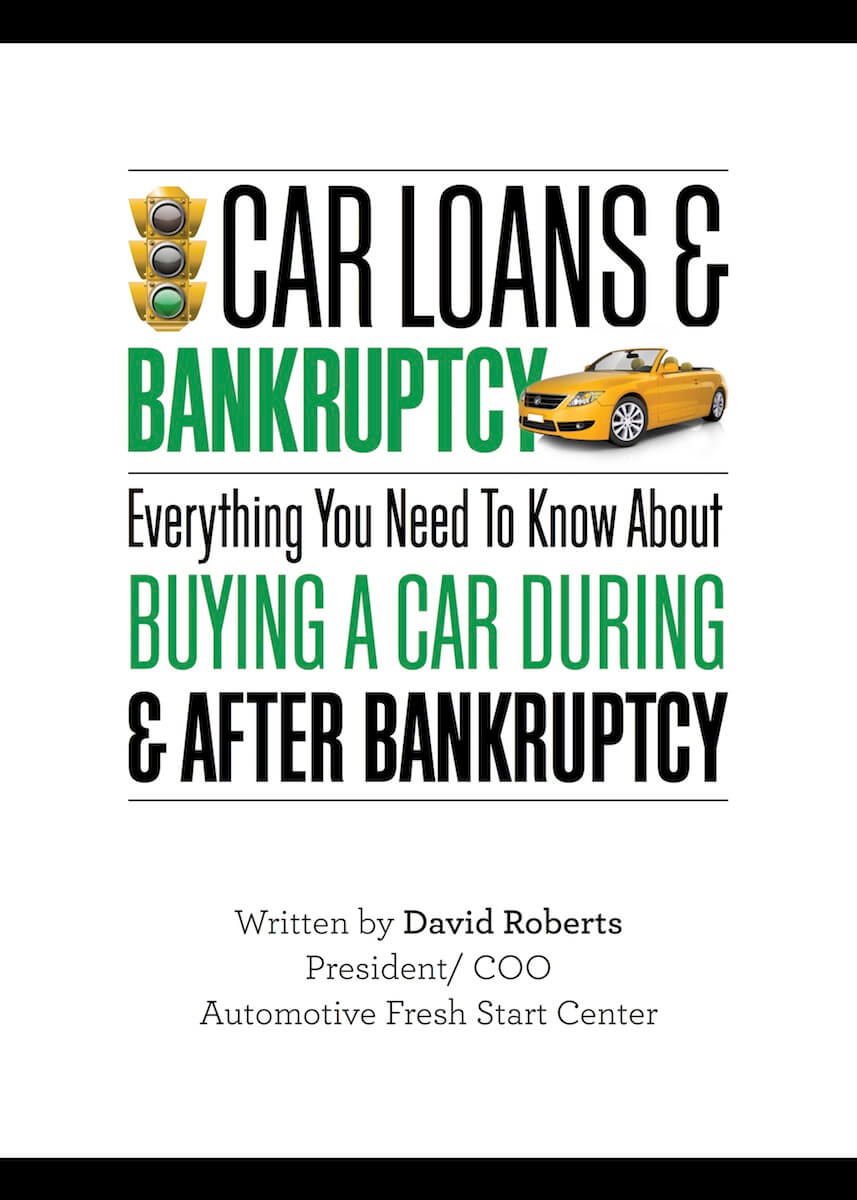 For people considering bankruptcy, one of the biggest fears is:
"What will I do about a car?"
You likely believe that once you declare bankruptcy, you will have a hard time qualifying for an automobile loan. Our eBook with walk you through everything you need to know about buying a car during and after bankruptcy. Learn about your options so you can make the best decision for your circumstances.
Automotive Fresh Start Center, LLC is NOT a debt relief agency, as defined in section 101(12A) of the Bankruptcy Code. We do not provide bankruptcy assistance. The articles, videos, images, digital products, and other content maintained on this site as well as the opinions voiced in this material are for general informational purposes only and are not intended to provide specific advice or recommendations for any individual. No information on this site constitutes legal or financial advice and should not take the place of consulting with a licensed bankruptcy attorney, debt relief agency, or certified financial advisor.