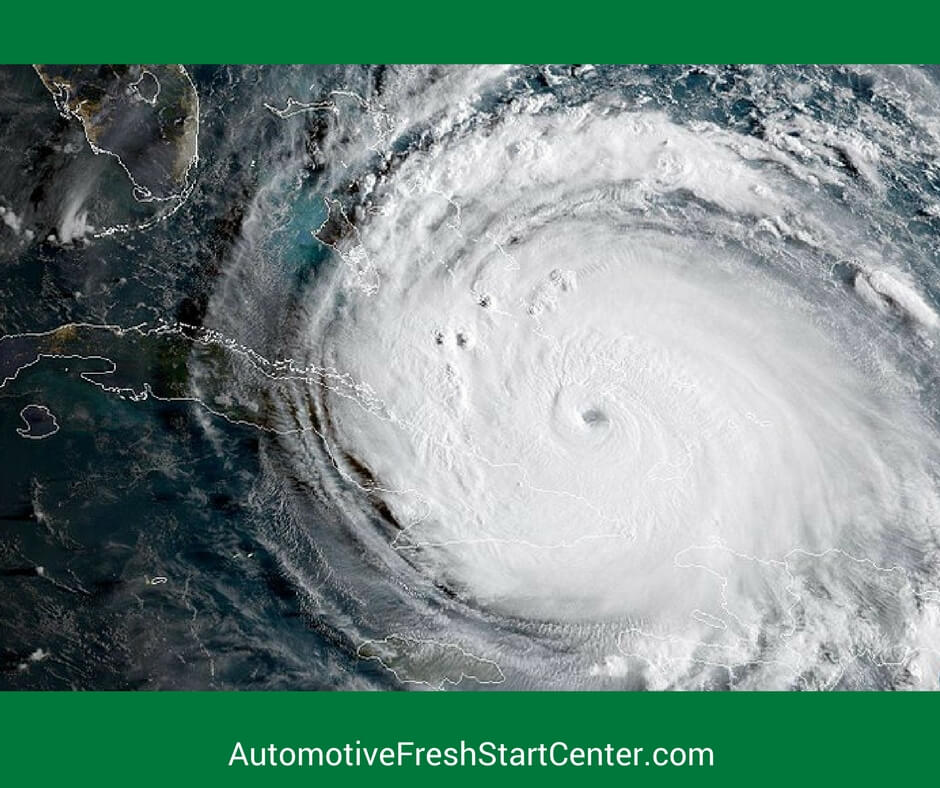 Hurricanes Irma and Harvey have caused major upheaval in people's lives and cost billions of dollars in damage—including several billion in damaged and totaled vehicles alone. For bankruptcy clients in the midst of their bankruptcy, losing a vehicle in this way can be devastating.
Situated in Jacksonville Florida, the experts at Automotive Fresh Start Center know first-hand how devastating hurricanes can be, and were directly impacted by Hurricane Irma. In the storm's aftermath, many of their customers involved in a Chapter 7 or Chapter 13 case had cars totaled by the storm, and desperately needed a replacement in order to get to work and rebuild their lives.
Automotive Fresh Start Center has already helped dozens of clients in this situation replace their vehicles over the past few weeks, and are uniquely suited to assist many others.
If your vehicle has been severely damaged or totaled by storm damage, and even if it wasn't yet payed off, there are options available, even for the following situations:
Currently in Bankruptcy
Filed Bankruptcy
Recent Bankruptcy Discharges
If your totaled vehicle had a balance left on it and you're currently in a Chapter 7, for example, Automotive Fresh Start Center can help get that balance discharged by working with your attorney so you can purchase a new vehicle.
Automotive Fresh Start Center and its partners specialize in getting customers with a current or recent bankruptcy purchase a new car—even in the messy aftermath of a major disaster. Thanks to a partnership with the 720 Credit Score System, customers are given the opportunity to rebuild their credit in two years or less.
For millions of people in the path of hurricanes this season, losing a vehicle in the storm has just been one of many life-altering troubles. By getting in touch with the right dealership, however, the impact of losing a car to storm damage in the midst of bankruptcy can be reduced, and the journey toward a financial fresh start can move forward.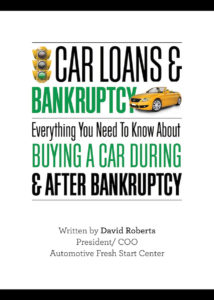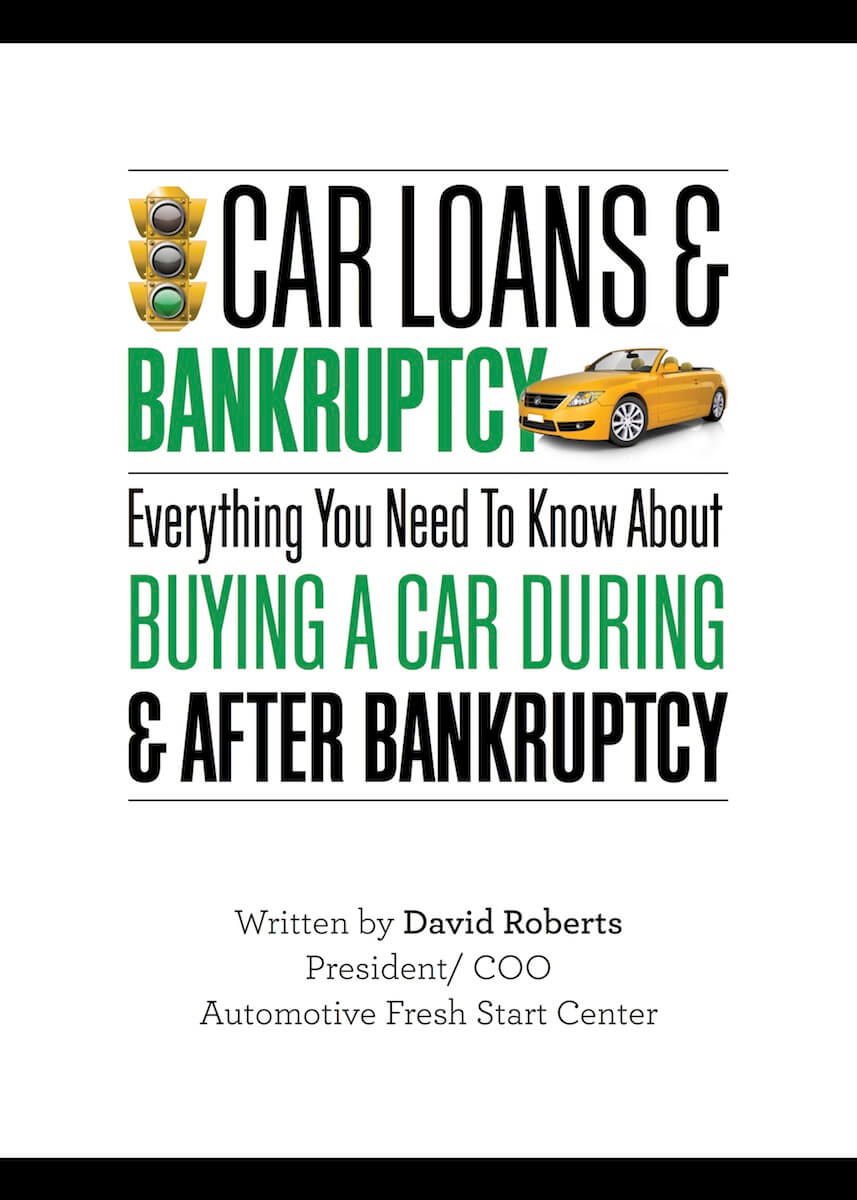 For people considering bankruptcy, one of the biggest fears is:
"What will I do about a car?"
You likely believe that once you declare bankruptcy, you will have a hard time qualifying for an automobile loan. Our eBook with walk you through everything you need to know about buying a car during and after bankruptcy. Learn about your options so you can make the best decision for your circumstances.
Automotive Fresh Start Center, LLC is NOT a debt relief agency, as defined in section 101(12A) of the Bankruptcy Code. We do not provide bankruptcy assistance. The articles, videos, images, digital products, and other content maintained on this site as well as the opinions voiced in this material are for general informational purposes only and are not intended to provide specific advice or recommendations for any individual. No information on this site constitutes legal or financial advice and should not take the place of consulting with a licensed bankruptcy attorney, debt relief agency, or certified financial advisor.